Why I became a chronic pain advocate
On 25 July 2021 my biography, Breaking through the pain barrier. The extraordinary life of Dr Michael J. Cousins will be launched to kick off National Pain Week. It is available for pre-order here: Breaking Through The Pain Barrier | Hawkeye Books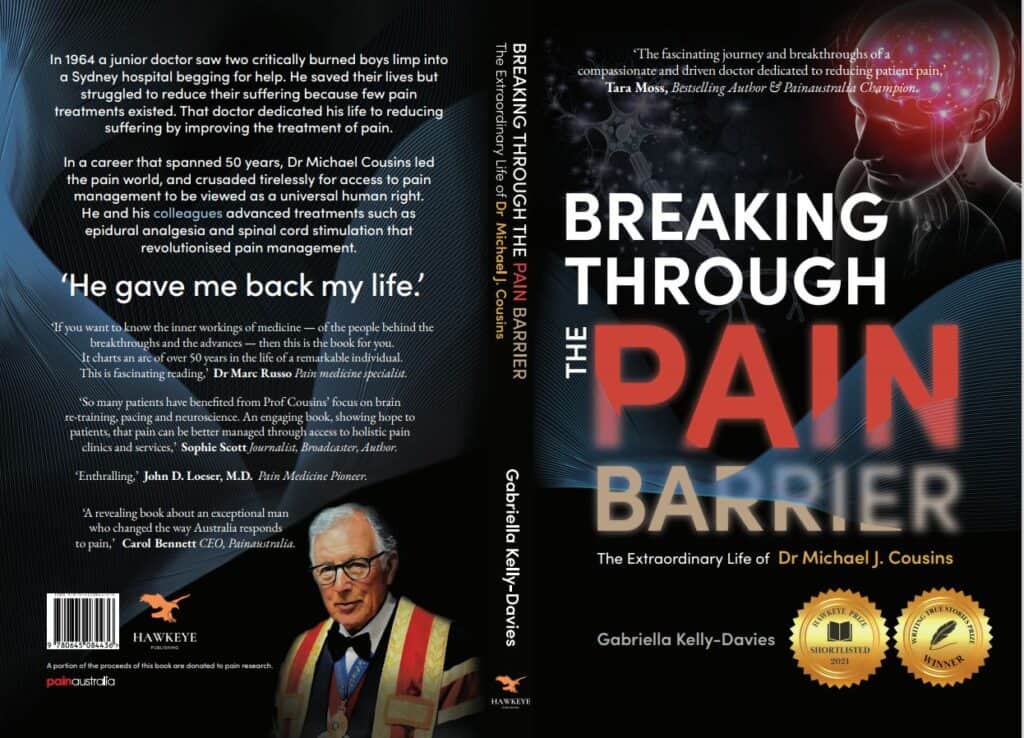 Professor Cousins, known to his patients and colleagues as Prof, was a trailblazing Australian pain medicine researcher, clinician, educator. He was also an advocate for people living with chronic pain and tirelessly crusaded to destigmatise the condition. Now that he has retired, I'm committed to continuing his quest.
My story about how I became a chronic pain advocate is available to read on my author page at Goodreads: Gabriella Kelly-Davies's Blog – Why I became a chronic pain advocate – May 18, 2021 13:41 | Goodreads
I hope this blog inspires you or someone you know to also become a champion for people living with pain.