It started with a phone call…
Madeleine Easton, Baroque violinist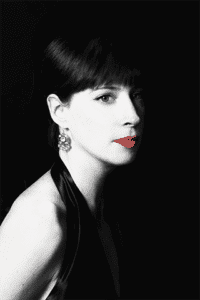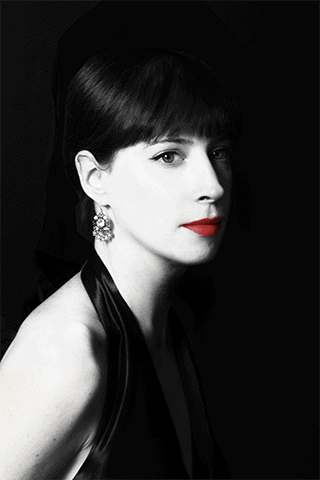 At exactly 4.30am on 28 December 2015 I suddenly woke up with an idea—to set up a dedicated Bach orchestra in Australia. This thought was the culmination of months of searching for a way to change my life. For a long time I had felt it was time to shake things up a bit, to do something different. How on earth was I to make this happen?
I had lived and worked in Europe for 17 years, performing with Sir John Eliot Gardiner and his English Baroque Soloists amongst others, whilst participating in wonderful projects such as directing the Bach Cantata series at the Royal Academy of Music. Despite the apparent musical richness of my life, I found myself questioning whether I wanted to continue this path forever. I knew that I didn't want to continue living in London and was trying to find a way home to Australia.
The minute I had the idea for a dedicated Bach ensemble, it felt right. That morning, I went straight around to my sister's house to ask her opinion, and to my delight, she was enthusiastic.  
At exactly 4.30am the following day I abruptly woke up again and the name 'Bach Akademie Australia' popped into my head, as if it had always been there. It was obvious from then on that this was my pathway home.
The next step was to phone some very good friends from Sydney whom I knew were avid Bach lovers. Each year they attended the Bach Festival in Leipzig and I asked if they were going that year. To my delight they were. They asked why I wanted to know. 'I have an idea I'd like to run by you…' I said, my spine tingling with anticipation. I explained my idea of a dedicated Australian Bach orchestra. They were incredibly supportive from the word go, suggesting that I present my idea for Bach Akademie Australia to a group of Australians who were travelling with them to Leipzig for the Bach Festival. So that is what I did and they loved the idea. A second opportunity arose in Leipzig to repeat this presentation to yet another group of Australians who loved Bach. Wonderfully, they too were equally encouraging. The whole thing was set in motion.
Over time, the music of J.S. Bach has become my specialty and in my opinion it is through Bach's music that I aim to make a real difference to Australian musical life. I finally feel after many years that I am on a firm path and have defined a purpose and direction in my life. And it all started with a phone call to some friends.
Bach inspires me because his music makes sense. It is in proportion in so many ways. I remember hearing Sir David Attenborough speak about Bach at a post-concert reception in London. 'Bach's music exists within nature—it's perfect,' David said. 'It's like a human creation that reflects the perfection of nature itself.' His description is spot on. If you analyse Bach's music mathematically it makes sense, it is in proportion as is nature itself. Bach knew this instinctively.
The great oratorios, the Saint Matthew and John Passions and the B Minor Mass, will continue to inspire me for the rest of my life. Take the B minor Mass for example—it is a mirror image of itself. The tonal key relationships fan outwards from a central point and are endlessly fascinating. It is like looking at a snow flake under a microscope and observing all the crystals. They are so symmetrical and beautiful. I feel there are echoes of this in the music of Bach—the same sense of symmetry, proportion and utter perfection. The way he communicates the meaning of the text in his cantatas through a myriad of word painting and musical symbology—at the same time producing heartbreakingly beautiful music—is miraculous.
In September 2016, after months of talking to people about my idea for Bach Akademie Australia, we staged a mini launch/fundraiser in Sydney, inviting all the Australians I had met in Leipzig as well as many friends and colleagues. Bach Akademie Australia gave a complete performance of Bach's Cantata BWV 105—one of my favourites. At that event we raised enough to fund our ABC recording of Bach's Easter Cantata BWV 4: Christ lag in Todesbanden and the joyous Brandenburg Concerto No. 4. We held a second fundraiser in February 2017, enabling us to present a major program of cantatas and instrumental works in April 2017, and to present two concerts at the Canberra International Music Festival. And so we were able to move forward as an ensemble.
The April 2017 concert at Sydney's historic Garrison church in the Rocks was thrilling. We performed a program of Bach's liturgical cantatas to a sold out audience—Christ lag in Todesbanden (BWV4), Cantata 127, Cantata 51 as well as the Double Concerto for Oboe and Violin. The following October's concert at Christ Church St Laurence celebrating the 500th anniversary of Martin Luther's Reformation was equally exhilarating. We performed Bach's monumental Cantata BWV 80, Ein feste Burg ist unser Gott, featuring a libretto and chorale written by Martin Luther himself.
This year we aim to provide a subscription series and will be pitching to major festivals around Australia. We are aiming to expand our operations in Sydney to venues such as the Chatswood Concourse and Joan Sutherland Performing Arts Centre in Penrith; also to regional New South Wales in venues in Newcastle, Wollongong and Bowral, followed by interstate performances in Melbourne and Adelaide. That is the plan for the next few years. Our ultimate aim is to tour internationally. In five to ten years' time I would love to see Bach Akademie Australia make its debut at the Proms in London and at the Bach Festival in Leipzig itself.
It is good to think big and it is this type of thinking that I am hoping will put Australia on the map as a place of international repute for the performance and study of Bach. I will travel to Europe each year to work with Sir John Eliot Gardiner and the English Baroque Soloists and still perform with early music ensembles in Europe as and when I am able, but my focus will be nurturing Bach Akademie Australia into a successful arts organisation.
Before a performance with Bach Akademie Australia I always have butterflies in my stomach, but I now have enough belief in myself that I know I can walk on stage with complete confidence and conviction. I spend weeks getting to the heart and soul of the score, immersing myself in the meaning woven into each line of text and how it is reflected in the music. I look at the overall work, aiming to deduce and decode how Bach gets his message across in each and every movement, and also the overall arc of the piece. I am incredibly hard on myself and work just as hard with the musicians, hoping to inspire them to believe in the music the same way that I do. It is a wonderful experience to be on stage hearing singers and instrumentalists communicating every word and note with every fibre of their being.
Bach's music is indestructible and I fervently want to share it with as wide an audience as possible around Australia. Being fortunate enough to have many of the world's leading Bach exponents as friends and colleagues, I will be inviting them to join Bach Akademie Australia, which will give my ensemble an international edge and quality.
One of my greatest joys is working with Sir John Eliot Gardiner, my mentor and patron. Watching him bring out the best each musician has to offer, particularly when it comes to Bach, has been an immense joy. He inspires the musicians to individually believe in the meaning of the text, encouraging us to play every note as if our lives depend on it. The result is a deep  emotional connection with the audience. Sir John Eliot Gardiner is utterly uncompromising in his pursuit of excellence. This is because he cares. He cares passionately about Bach and always encourages us to care as much as he does, always demanding 110 per cent from each and every performer, 100 per cent of the time.
Not one single member of the Monteverdi Orchestra or Choir is allowed to take their foot off the pedal. I greatly admire Sir John Eliot Gardiner's  interest and dedication to study and research which go hand in hand with historical performance practice. As a result, I take it as my own personal responsibility to do the same. If you push yourself that far and do the hard work and if you bring your musicians with you the way he does, the result can be incredible.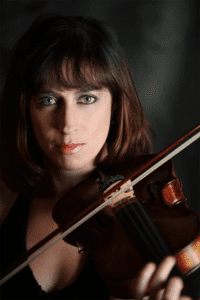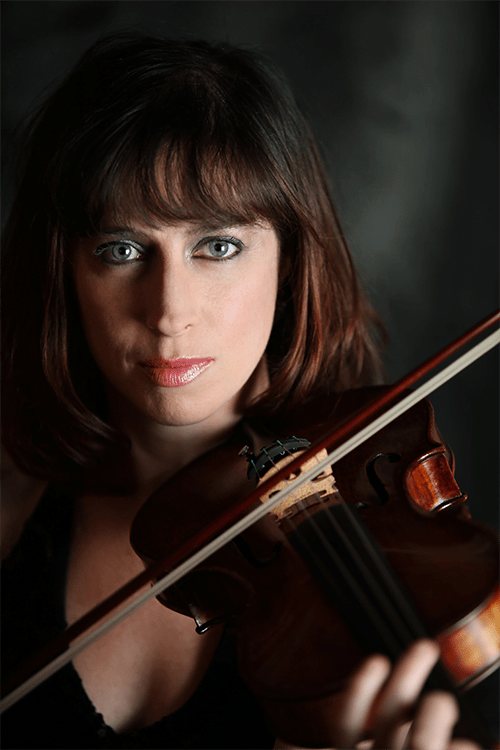 Now that I am living in Australia again, I hope to concentrate my energies towards education—that is a large part of why the word 'Akademie' is included in the title of my ensemble. I have always loved to teach and feel that I can make a major contribution educating the next generation of musicians in baroque violin technique and historically informed performance practice.
My main aim however is to present to Australia performances of Bach that epitomise real mastery and joy. Yes, our interpretations of Bach are historically informed, but at the same time they are new and original. My dream and aim for Bach Akademie Australia is that in the not too distant future we will become one of Australia's major orchestras, right up there with the Sydney Symphony and Australian Brandenburg Orchestra. I aim to give back to my country something very special, making Australia a place of excellence in Bach scholarship and performance. I will be a very happy person if I can achieve this!
If you would like Share your life story to write your life story email: [email protected] or call Gabriella on 0408 256 381.