You have a story worth telling.
Share your life story makes it easy
to turn your life story into a beautiful hardcover book.
Precious family stories get lost in
the hustle and bustle of life.
If only we could share our memories with our loved ones now, so our life stories live on forever.
We all carry amazing life stories with us, stories untold. Now's the time to bring them to life.
But how to start? How to structure it? Where to find the time?
Share your life story can help you share your story with your loved ones and generations to come.
We interview you, write your story and publish it as a beautiful book.


Your book just takes 4 simple steps.

You have lots of treasured stories to share.
Share them now with your loved ones so they live on forever.
Everyone has a unique and individual story to tell about how they experience the world. Your life is full of relationships, adventures, challenges, victories and events that shape who you are. Your loved ones and future generations want to know what it is like to be you, your insights and observations, the lessons you've learned along the way.  
There are as many reasons to write your life story as there are individual tales to tell! You may want to leave your family a legacy by sharing your life story with them or you may want to record your history so your great great grandchildren and beyond get to know you.
At Share your life story we're passionate about helping you pass your story on to your family members, so get in touch today for a free no-obligation consultation to learn how you can ensure your memories live on forever.
What people are saying about us
Our family had a very positive and enjoyable experience working with Gabriella to capture the life stories of both my parents. Despite their initial reservations, both mum and dad relaxed into the story sharing process and have been very pleased with the manuscript that Gabriella created as a result. I\'ve really appreciated the collaborative nature of the process, and Gabriella\'s openness to extended family inputs.
Now to complete the story with design and photos and have our book! Thanks Gabriella – we highly recommend you as a partner for anyone looking to capture random memories into a flowing, personalised narrative!
Gabriella and Ian made this such a wonderful experience. The journey, in recalling the past, bought back great memories, some of which hadn\'t been remembered for years. Gabriella writes in a way that gives colour and life to the story. Ian does an incredible job collating the photos, translating black and white photos to colour, and hunting down extra photos that we had thought were forever lost. The book itself is beautifully presented. The details of Mum\'s life story would quickly fade once she is gone, despite being much loved by us, and we are overjoyed at the result. Thank you so much Gabriella and Ian.
Gabriella ghostwrote and helped complete a project l had been working on for a couple of years – but ran out of creative steam. Her well-structured and disciplined approach to writing was a pleasure to work with and actually assisted us in providing all the necessary information for Gabriella to weave her lyrical magic. Thanks for helping us put the finishing touches on our book about our little soldier.
Gabriella produced something we\'d been dreaming of for decades, but felt totally overwhelmed by doing on our own. Capturing 100+ years of our family history brilliantly, recording our voices and researching the broader context incredibly well. I can\'t wait to see it in print. Thanks Gabriella!
Gabriella\'s process is friendly, thorough and professional. She produced a wonderful story.
Gabriella is an incredible writer and story-teller!
I think that lots of people doing interesting and important, and maybe even inspiring things, can be too busy most of the time actually doing those things to describe them – for ourselves, and to pass on to other people. If you are still too busy living your life to spend four years of it writing it up as a / another thesis or similar, consider something more human but no less intelligent. A few hours telling your story through Gabriella\'s perceptive interviewing and deft writing are definitely (a surprisingly few) hours well spent. And the finished result just looks and reads so well.
You will reach a chapter in life and ask, 'What was this journey all about?' Often, we pass on with little left to be shared with family, friends and the world. The Memoir solves this.
Sit quietly and reflect on your life. List a chronology, and you will be surprised at what is revealed.  Then to Gabriella for guidance in structure and editing, as I have done. Start your Memoir, and you will not stop.  A wonderful chapter in life.'
Gabriella recorded my story in the most magnificent way. She shared pivotal moments in my life and importantly captured the less tangible elements such as my values, feelings and sense of self.
I\'m grateful Gabriella crafted my story so sensitively and intuitively.
Gabriella\'s story about me is nothing short of fabulous!!
It\'s my story, but Gabriella had me in tears. So very happy with it
I\'m blown away.
Gabriella put something great together.
Gabriella has a natural gift for storytelling. She has a knack for converting my notes and memories into a cohesive story. She made the process so easy.
Hi. I\'m Gabriella Kelly-Davies.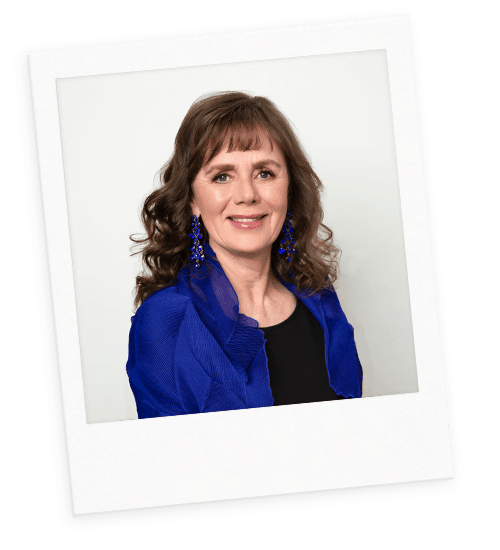 Hi, I'm Gabriella Kelly-Davies 
I'm passionate about storytelling and helping people share their story with loved ones and future generations. I\'ve studied biography writing at Oxford University and the Australian National University and have won several prestigious writing awards. 
In 2018, I began a PhD in biography at Sydney University. The creative component of my PhD is Breaking Through the Pain Barrier. The Extraordinary Life of Dr Michael J. Cousins, the biography of Australia's foremost pain medicine pioneer. The book was published in 2021 and launched by the peak advocacy body, Painaustralia.
The theoretical component of my PhD, Choices, Choices, Choices: One Biographer's Experience, explores the choices I made while writing Breaking Through the Pain Barrier and what scholars and biographers say about them.
In 2023, I spent the Trinity term at Oxford University's Centre for Life Writing as a visiting doctoral student. Every conversation, tutorial, writing workshop and meeting with scholars across biography, life writing, English Literature, medical humanities and the history of medicine sparked ideas that resulted in breakthroughs in my writing.
While at Oxford, the renowned biographer, Carl Rollyson, interviewed me for his weekly podcast series, A Life in Biography. We discussed Breaking Through the Pain Barrier, my experiences at Oxford and the narrative choices involved in writing about doctors and scientists. 
After returning from Oxford, I launched 'Writing the Scientist's Life', a weekly podcast of interviews with science biographers, medical historians and scholars studying the intersection between medicine and literature. 
I've been invited back to Oxford in 2025 as a postdoctoral fellow to work on the book I'm writing on science biography.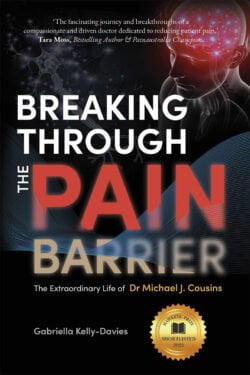 I've lived and breathed storytelling all my life, both as a career and a hobby and believe that sharing your story is a powerful way of communicating what you stand for. Writing a memoir or life story enables you to share the lessons you've learned in life, the exciting journeys you've embarked upon, the knowledge you've gained and the love you feel for your family and friends.
I believe a life story or memoir is a tremendous legacy you can leave your loved ones. If you capture your stories now, you'll create a treasure. Your story is your legacy and by sharing it, you'll be remembered by your loved ones and generations to come. I\'d love to help you share your greatest legacy. 
Memberships
Biographers Organisation International
International Autobiography Association
Australian Society of Authors
Immediate Past President, Life Stories Australia Association
Writing NSW
Hawkeye Manuscript Development Prize: Shortlisted 2021
Faber Writing Academy Scholarship: Writing True Stories
Gold Quill Award: International Association of Business Communicators
Excellence Award: Australian Marketing Institute