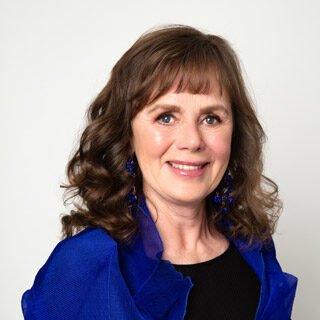 About Gabriella Kelly-Davies
Founder, Share your life story
The smoke was settling from the new millennium fireworks on 1 January 2000 and I was dreaming about my ideal future. From a young age I'd  devoured memoirs and biographies and the local library couldn't keep up with my requests for new books. Then it dawned on me. Maybe I should write memoirs, life stories and biographies as well as read them? It was like a light bulb exploded in my head. My spine tingled and the hairs on the back of my neck bristled with excitement.
So that's what I did. I started off by writing stories about people in my life who inspired me. I even approached people I barely knew who were doing amazing things and asked them if I could write about them. I enrolled in a 12-month biography writing course at Oxford University, and studied  creative non-fiction writing at Sydney University and biography writing at the Australian National University.
Over the years, I gradually learned the art of writing life stories and in 2021 the peak national advocacy body Painaustralia launched my biography of the trailblazing Australian pain medicine pioneer Dr Michael J. Cousins AO: Breaking through the pain barrier. The extraordinary life of Dr Michael J. Cousins.
This book sparked an avalanche of media coverage, reflecting the enormity of the issue of chronic pain in the Australian community where 3.4 million people live with pain.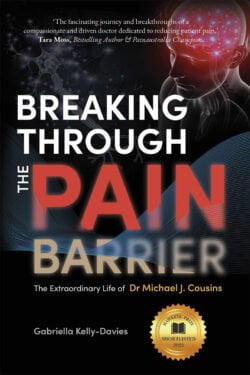 After turning my passion into my profession I feel blessed to have the privilege of helping people like you leave a lasting legacy.
I believe a memoir or life story is a tremendous legacy you can leave your loved ones and generations to come. Your memories are precious. Writing a memoir is about remembering. It's about preserving and sharing your life journey—your story. 
Your family wants to remember the special moments, anecdotes and quirky things that make you who you are. They also want to know the lessons you've learned along the way. If you capture your stories now, you'll create a treasure for you, your children, friends…and generations to come. The great news is that everyone can share their life story. 
We can get started with a free no-obligation consultation about your wishes for a memoir or life story. If you decide to proceed, we'll give you a questionnaire to fill out to jog your memory. Then we'll do a series of interviews until we've captured your story. We'll do the writing and all you have to do is proofread it.  Sound simple? Let's get going.
My clients tell me time and again they love the stories I write for them. They find the process simple and fun.
'Gabriella made the process so easy.'
Filomena.
Through it all I've come to truly believe one thing:
Everyone has a story to tell.
Let's start telling your story today.
Memberships
President, Life Stories Australia Association
Australian Society of Authors
Biographers Organisation International
International Autobiography Association
Writing NSW
Hawkeye Manuscript Development Prize: Shortlisted 2021
Faber Writing Academy Scholarship: Writing True Stories
Gold Quill Award: International Association of Business Communicators
Excellence Award: Australian Marketing Institute