Gift Vouchers For Dad: The #1 Memoir Gift
A memoir is the #1 gift voucher for dad. If you're reading this, it means you're looking for ideas for unique gifts to give to your dad on Fathers' Day.
Someone as distinctive as your father needs a one-of-a-kind gift, and we're not talking about a personalised tie or a funny mug. Instead, how about opting for Fathers' Day gift ideas that truly honour a remarkable person who has shaped you—gift vouchers for a memoir? It might be the best option!
Why should my father have a memoir written about him?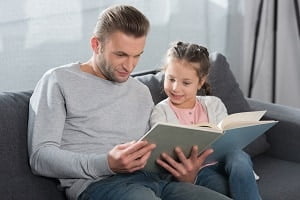 In many societies, fathers are seen as authority figures with an air of solemnity around them.
Though this is changing today, some people still view fathers' day in the traditional sense. Compared with other members of the family, we rarely cast dads in a sentimental light.
It may be no surprise then that writing about him may be a new concept for you.
Writing your dad's memoir will disclose insights about him you hadn't previously realised. Equally, it will reveal details about your relationship with him.
This can lead you to discover more about your father and to appreciate the extent to which he influenced you while you were growing up.
By seeing how much you value him, your father will strengthen his sense of purpose and identity as a treasured dad. Who knows, writing your dad's memoir might inspire him to write his entire life story, from birth to the present day!
How do you write another person's life story?
When you write a memoir, start by selecting one of the most valuable memories you have of your father.
Imagine what the scene looked like, your surroundings, the mood, what you were doing, what you both looked like, and the conversation you shared.
Don't worry about the exact words—just write the dialogue as you recall it, keeping in mind its true essence. Write in a style that reflects your personality and that of your dad.
Reveal what you felt at the time of the memory. Express emotions that were present and describe them. By showing this side of you, your father will gain a deeper understanding of who you are, and it will enable him to develop an even closer relationship with you.
From there, you can repeat the process with other important moments when your father left an impression on you or touched your heart.
Eventually, you will come up with a life story that will memorialise his legacy—a perfect Fathers' Day gift for dad, you and your entire family will treasure forever.
I'm not keen on writing, how can I give Dad a memoir?
Don't worry if writing isn't your thing. You can enlist professionals to write it for you.
The book doesn't have to be a doorstopper—there are memoirs as short as 4,000 words, capturing a few weeks or moments of a person's life.
Of course, you can make your story longer; it is all according to your preference.
Better yet, give your father the chance to construct his own life story by giving him a voucher for memoir-writing services for Fathers' Day, Australia wide.
This way, he can steer the narrative and highlight the things he wants readers to remember about his life.
Check out some gift vouchers we offer: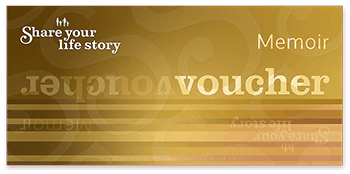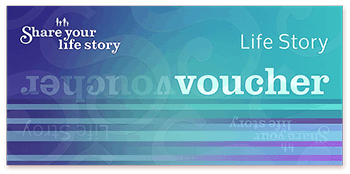 Give your father the gift of remembrance
Fathers' Day is a special occasion to honour your dad and thank him for all he has done for you.
Give him a unique Fathers' Day gift this year by presenting him with a memoir of one of his fondest memories, or a gift voucher for him to avail of professional services to do the writing for him.
At Share your life story, we believe everyone's life story is worth telling. We can turn stories into a beautiful hardcover book so your dad's memories will last forever.
Through interviews, photographs, videos and archives, we can write a memoir for you or someone special. Get in touch with us today for details and learn more about our gift vouchers.
FAQs
Which is the best gift voucher for Dad?
There are plenty of Fathers' Day gifts (or birthday gifts) you could get your dad, but what better gift ideas than a memoir of your lives together. It's a personalised gift that could last a lifetime and bring joy and happiness into your lives.
What's A Good Gift Card Amount?
It really depends on who you're getting it for and how much you're willing to spend. For friends, children or co-workers $10 to $20 should be more than enough.
For a close family member, you might want to splash out a little more. And in that case, it could be $1000+.
Think about what they're going to buy and how much it's going to cost; it will give you an idea of how much you should put on the gift card. Most vouchers can be purchased with debit or credit cards.
How Can I Make Father's Day Special?
Making Fathers' Day special can be pretty easy, Dads are very easily impressed. Here are a few things you can do for Fathers' Day this year:
Write a personalised memoir
Gift Vouchers for Dad
Go drive a race car
Go ziplining (for thrill seekers)
Take him on brewery tours
Walk around the Royal National Park
Take a trip to Sydney Harbour, Hunter Valley, Byron Bay, or Barossa Valley.
These are just a few things you can do to make your Fathers' Day a special one while knocking things off his bucket list.